Beauty and the Beast 3D: Disney Classic Back on the Big Screen in 3D
Angela Lansbury

David Ogden Stiers

...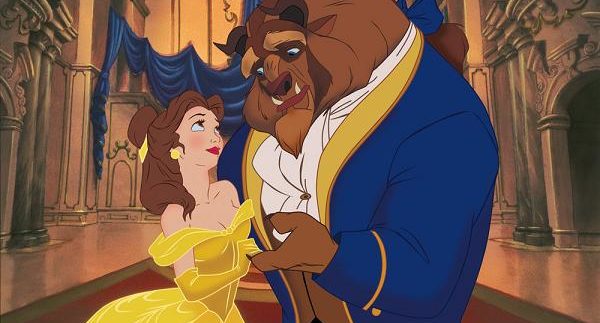 Disney carries on in its mission to take money right out of our pockets
with our full and willing cooperation. Beauty
and the Beast, possibly Disney's magnum opus, gets the 3D treatment and for those of
you who saw The Lion King in 3D, you'll be happy to know that the extra money is actually worth it this time
around. It's not perfect but there's a huge and highly visible improvement in the 3D between the two. Where
The Lion King was only given a vague
sense of depth, Beauty and the Beast
is clearly three dimensional, with the song 'Be Our Guest' benefitting in
particular from the conversion.
In this age of 3D animation, Beauty
and the Beast's rustic qualities are even more charming. The
character's faces though look kind of wonky, especially when
they're contorted into weird expressions or viewed from
strange angles. It's a far cry from the technical perfection on display
in a film such as Tangled. This is
probably the kind of thing that you'd only notice once you're used to modern day animation but it does make you wonder what kids
nowadays must think. Is the story charming enough to cover for these
inconsistencies or does it just look plain sloppy to them? Are these films that
we grew up thinking of as timeless classics, soon going to be relegated to film
history classes? Is this what aging feels like?
Beauty and the Beast was
the first ever film to break out of the animation ghetto and score a 'Best Picture'
Oscar nomination and there couldn't have been a better film to do so. It's a perfect example of Disney magic. The filmmakers took a simple fairytale
and turned it into something amazing. From Cogsworth and Lumiere's hilarious bickering, to Gaston's pompousness, to Belle and the Beast's disdain-turned-romance; everything is pitch perfect and that's not even taking into account the unparalleled musical numbers, the animated
architecture on display or the library that became the stuff of little
bookworms' dreams.
Spitfire Belle is one of Disney's more interesting princesses, sticking to her guns in
the face of a village that thinks she's an oddity, and a Beast who's taken her hostage. It's probably this defiant underdog aspect that makes Beauty and the Beast one of the better
films in Disney's considerable repertoire. It's a drama, musical, comedy and romance all wrapped into one and done
better than most live action films to boot.