House at the End of the Street: Disturbingly Flawed Horror
Jennifer Lawrence

Max Thieriot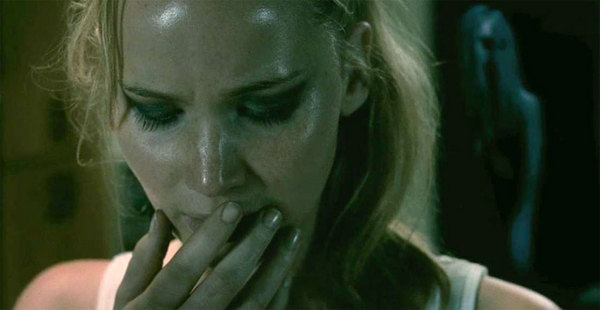 A good story goes a long way. And
when you throw in a talented group of actors in the mix, you are surely to be
left with a solid end-result- no?
Unfortunately, this is not the case for House at the End of the
Street. This ridiculous excuse of a 'horror' film leaves you with nothing
but distress, and not in a good way.

Ready for a fresh start, Sarah
(Shue) and her daughter Elissa (Lawrence) move to a small rural town in
Pennsylvania from Chicago in an attempt to work on their broken relationship
and start a new life. Thanks to the house next door, whose owners were brutally
murdered by their crazy daughter four years ago, they were able to afford their
new sumptuous home. The girls quickly learn that the 'house at the end of the
street' is not empty, and that its only occupant is the sole survivor of the
gruesome murder, son Ryan (Thieriot). Being shunned by the entire town and
haunted by his family's past, Elissa (Lawrence) takes pity on the sad-eyed neighbour
and almost immediately strikes up a relationship, despite her mother's persistent
and somewhat annoying disapproval.

The film's build up is painfully
slow and dreary, giving your mind plenty of time to wander off.

The plot holds no structure,
makes no sense and it reveals one big secret very early on, which pretty much
tells you how the plot unravels. The
depth of the characters is inch deep, the dialogue atrocious and the chemistry
is completely lost on everyone. Although the audience gets introduced to a few
key elements that could have been used to lead to something better (something
as subtle as the time on a digital clock reading 3:04AM, for example), for
the most part of the film, the ideas are completely abandoned. Director Mark
Tonderai relied heavily on quick cuts and out of focus shots in an attempt to
make the aesthetics more interesting, yet they all come off uneven, cheap and
unnecessary.

The biggest downfall, however, is
how neither the writer David Loucka nor the director Mark Tonderai knew the
difference between being 'startled' and 'frightened' , the 'jump' scenes were
few and ineffective , unlikely to frighten anybody over the age of 12.
On the up side, if you can call
it that, performances by Lawrence and Shue weren't all that bad. Their characters are likable and the ladies
did their best in spite of the poorly constructed script. The casting of Ryan wasn't a complete miss
either; Thieriot manages to send a few shivers down the spine.
House at the End of the Street
manages to rip off every other
good horror film down to a tee, and lacks any originality. It was clearly made,
and is much more suited for, a teeny-bobber crowd rather than the hard-core
horror fans.