Paranormal Activity: The Marked Ones: Predictable Fifth Chapter to Horror Franchise
Andrew Jacobs

Carlos Pratts

...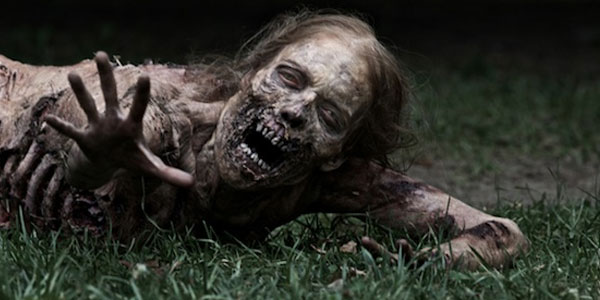 Let's face it; the essence of found-footage cinema has long outstayed its welcome. As the hallmark of cheap scares and silly frights, the Paranormal Activity franchise continues to go down the road of misery and despair with its fifth instalment, Paranormal Activity: The Marked Ones.
The story is centred on Jesse (Jacobs); an eighteen year old who has just graduated from high school. Thrilled with his new-found freedom, he spends most of his days hanging out with best-bud Hector (Diaz), playing pranks on each other, visiting family and friends among other things – all of which is documented on a video camera.
After finding out about the death of Jesse's elderly, solitary neighbour, Anna (Sandoval), the two boys decide to go and investigate her apartment. Spooked by discovering evidence of witchcraft, demonic iconography and a bunch of mysterious VHS tapes, their visit is short-lived.
Soon after their exploration, Jesse notices a large bite mark on his arm and is becoming increasingly aware of his growing physical strength and supernatural capabilities. A series of paranormal events leave Jesse fearing for his life and the safety of everyone around him.
Written and directed by Christopher Landon – who has been heavily involved as a writer and a producer of other Paranormal Activity films – the plot is stripped down to the bare minimum and the character arcs are once again very thinly drawn. However, despite its inadequacies, Jacobs delivers an agreeable performance as a teenage boy who, instead of dealing with the pressures of growing up, is faced with demonic forces, while as his best-friend, Diaz offers a few welcome comedic moments.
Following in the footsteps of its predecessors, The Marked Ones does very little to rationalise its very concept, let alone the path that the story takes. As per horror rules, you'll witness characters making poor and rather infuriating decisions.
With every new addition the Paranormal Activity series, there's a bleak hope that this will be the one to really elevate the franchise. Instead, it's become rather tiresome, and hopes of a genuinely scary experience seems to be a declining dream for a franchise that just won't die.