Tangled 3D: Classic Disney in Eye-Popping 3D
Mandy Moore, Zachary Levi and Donna Murphy

Nathan Greno, Byron Howard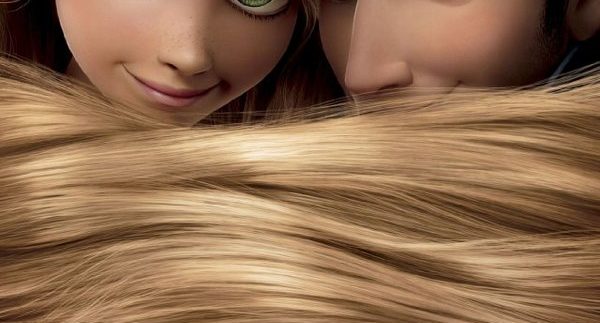 Disney's 50th animated
feature is an enchanting film encompassing the studio's long tradition of
magical fairytales. It has all the classical Disney elements that have
entertained generations of children and adults alike: a trapped princess, an
evil witch, a rugged hero, friendly animals and several musical numbers, all
wrapped in rich, highly detailed 3D animation. Tangled earns a place amongst the Disney classics; yet despite its standard
formula, the film feels more fresh and imaginative than just a mere retelling.
Perhaps that's because
Rapunzel (Moore), the princess at the centre of the story, isn't yearning for a
prince to ride up to her castle on his horse and save the day. What Rapunzel
wants more than anything is to break free out of the tower that her mother
(Murphy) has locked her into. The mother warns Rapunzel about
the moral hazards of the outside word and how she would be exploited out there,
especially since she possesses a magical ability to heal people with her
excessively long, blond hair.
Nonetheless, Rapunzel is curious
about the world outside of her prison tower, so when a young thief called Flynn
(Levi) breaks into her tower, she forces him to act as her guardian and
accompany her adventure into the outside world.
Never has an animation film
been so gorgeously produced. Tangled
combines the best of traditional hand-drawn animation and CGI to create a rich,
lush and transcendent world; the film truly looks like an oil painting coming
to life. The 3D is also masterfully employed, making the characters pop off the
screen, clearly distilled from the stunning backgrounds.
Tangled isn't tremendous just because of its visual
achievement; Disney's partnership with Pixar has taught the studio the
importance of plot, and that's where Tangled
outshines its predecessors. All the characters are deeply realised, as are their
relationships to one another.
Although the tale is familiar and predictable, its
traditional charm is mixed with nuanced elements of self-discovery and a tightly constructed
story, making Tangled
both a new take on the fairytale story and an instant Disney classic.