Royal Nails: Not So Royal Beauty Treatments in Zamalek
4, Mohamed Hassan El Gazaery St.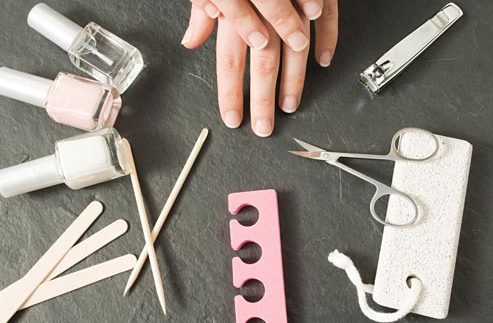 On a small street just off Mohamed Mazhar in Zamalek lies Royal Nails. But there's nothing 'royal' about this treatment. We arrived at twenty minutes past ten, only to be received by a snarky receptionist who required another fifteen minutes to be up and running.
When we questioned their inconvenient opening hours they close at 'seven' but stop working twenty minutes prior and open at 'ten' but require half an hour to function – the fiery-eyed lady sarcastically riposted: "you don't want to sit in the dirt do you?"
Seeing that the only service needed was a quick manicure, the wait wasn't too long; it also provided the chance to take in the atmosphere.
Attempting a modern look, the space is mainly filled with black stone, made edgy with bright pink towels. Although rather large, the darkness of the colour choice along with the dust found everywhere left it bare and unattractive.
A mani-pedi will cost you 70LE and getting your eyebrows done will cost you 20LE. The girl who decided to step up to the job was sweet and she even suggested a milder manicure, which excludes removal of dead skin. That aspect we liked, but only that.
To begin, the girl had no idea what she was doing. She didn't know how to cut a nail without shaving the whole thing off and she didn't know how to hold a finger when either cutting or filing. The other issue was the equipment she used; they were neither sanitised nor functional – the nail clipper was blunt and felt very uncomfortable being used – it cut deep to the point of inducing a little yelp. The beginning of the end came when the appropriate, yet dysfunctional, clipper was exchanged for a toenail one.
It probably took a couple minutes more of awkward nail filing to once and for all call the whole thing to a stop. A better job could be done in the safety of our home.
The receptionist was neither apologetic nor sincere in attempting to satisfy her leaving customer; she sat with one leg over the other inquiring to what the problem was, giving useless suggestions on how to fix them. She tried to blame it on the manicurist when it should have been directed at the place itself; because how can anyone work with shoddy tools? But that's not to say she had much talent either.