Al Dayaa: Authentic Lebanese Dining in Maadi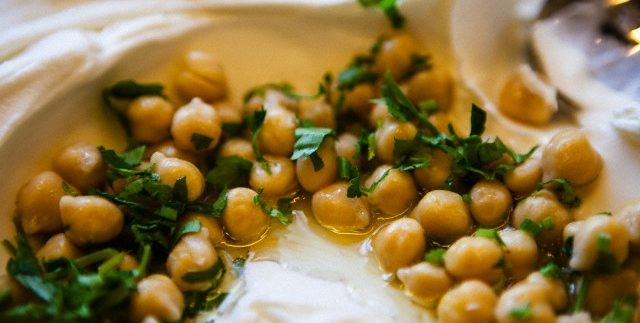 With a torrent of Lebanese food having swept through the Cairo dining scene in recent years, it's hard to strike a balance between authenticity and localizing your food to suite local taste.
Al Dayaa, one of the already established Lebanese restaurants in Cairo has opened up a new branch in the quiet Degla area of Maadi. With much of the similar authentic Levantine décor, dark wood contrasted against stone, plus a little extra in the colour palette in the form of colourful chairs, bread baskets and light hangings, the Maadi branch of Al Dayaa definitely matches up to the one in Sheikh Zayed.
Having just opened, the staff was eager and hospitable. The atmosphere was set with traditional Lebanese music many Egyptians learnt to sing along to and all that remained was the food.
With so much of Lebanese cuisine being about the Tarwee'a or breakfast, we had to test out some of the appetizers. We opted for an order of Falafel (17LE) Homos with Meat (30LE) and Taboula (23LE).
Hoping for fresh Levant Falafel made with homos instead of our local taamiya made with foul, the Falafel came drenched in tehina, to the extent where the dish looked like it was tehina with falafel and not the other way around. While an interesting approach, the falafel itself tasted unfortunately dry and stale.
The Taboula on the other hand was exquisite, possessing the exact ratio of sweet and sourness one would want from this classic Lebanese salad. Similarly, the Homos, was generous in portion, and was made with the proper addition of roasted pine nuts, which really takes a Homos with Meat dish from good to great.
As for the main courses, we opted for Kofta with Yoghurt (58LE) and Homos Fattah with Meat (55LE).
The Kofta arrives lathered in yoghurt with garlic and a hint of thyme on a bed of roasted bread. An interesting flavour mix is created by the yoghurt and kofta, with the kofta itself tasting quite unlike our own Egyptian version, but still good.
The Homos Fattah, again quite like our own, is made with zesty cooked homos, minced meat, yoghurt and roasted bread. The portion is quite generous and tasted great between the strongly seasoned homos base against the meat and garlic yoghurt.
Between a comfortable atmosphere and certainly above average food, Al Dayaa provides a decent authentic experience for breakfast or lunch for the Maadi dwellers unwilling to make the drive to Sheikh Zayed.
Alaa ElEraqi
Food taste is fine, quantity is fine Staff's peroofromace very poor They gave us wrong ingredient. They are not professional to handle customer's complaint efficiently. Specially while attending branch's manager"maadi" I will not visit this place again
Write your review