Fitchen: Delivery-Only, Health-Conscious Kitchen in Cairo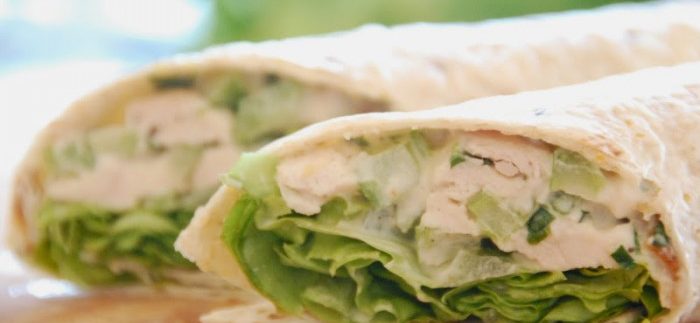 While one can only appreciate the recent wave of health conscious menus across Cairo restaurants, not sacrificing taste can be a tricky balance to find; a restaurant not only has to manage calories, but has to do so while making up for not using the tastier, and unfortunately fattier, ingredients.
Enter Fitchen; the Cairo's newest deliver-only eatery. While their delivery service is still limited to Zamalek, Mohandiseen, Dokki, Agouza and Garden City, Fitchen may well lay unhealthy eating habits to rest for many Cairenes.
The menu features hearty, healthy option such as as eggs, beans and oatmeal for breakfast, creative protein dishes, and a whole section dedicated to essential carbs as well as unique snacks and salads, provided with the amount of calories, fats, carbs and protein each meal holds.
Settling for the Honey Mustard Grilled Chicken (65LE), the Grilled Cilantro Salmon (98LE), a Chicken Salad Wrap (38LE), and the Gorgonzola & Wild Mushroom Risotto (15LE), the food took forty minutes to arrive, just as mentioned to us on the phone.
Served with a side of roasted vegetables and potatoes, the grilled chicken was tasty, juicy and cooked just right. Although the menu mentioned that the chicken is made with honey, Dijon Mustard and Homemade Mayonnaise, those flavours were, unfortunately, quite absent.
The Salmon similarly missed any type of zesty flavour, but was still very light and cooked well. The side of roasted potatoes was completely bland, however, while The vegetables were seasoned perfectly.
Served in Mexican tortillas, we favoured the Chicken Salad Wrap. The soft tortilla bread, stuffed with chunks of marinated chicken and a dash of homemade mayonnaise sauce, was filling and packed with flavour – a simple but wholesome option.
Disappointing us the most was the risotto. Supposedly made with gorgonzola cheese, chanterelle mushrooms, whild mushrooms and fat-free cream, what we had in front of us was a far cry from what a risotto should be; it was dry and completely devoid of flavour, registering more on the palate as a fereek.
Any health-conscious Cairene will appreciate Fitchen's dedication to body-friendly food, but one can't help but feel that the restaurant has dived a little too far into a gimmick that, more often than not, is hard to preserve in a city like Cairo. But then again, who knows? We'd love Fitchen to prove us wrong.