Gringos Burrito Grill: Mexican Delivery-Only Restaurant Back in Maadi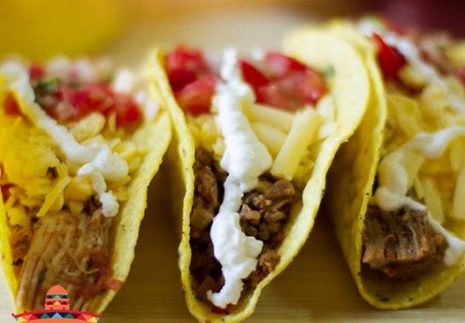 Mexican cuisine is scarce amongst Cairo restaurants, so losing one of the only places that churns it out was upsetting, to say the least. After a hiatus that left many of the Maadi foodie community in desperate need of a good burrito, Gringos – everyone's favourite Mexican delivery-only restaurant – has reopened for service to the relief of many.
After much anticipation and a social media countdown, we called up Gringos to place an order. We opted for a Grilled Steak Classic with Guacamole (52LE), a Machaca Shredded Beef with Guacamole (54LE), a Chicken Taco Salad (28LE) and Nachos with Cheese and Jalapenos (16LE).
Our food arrived roughly thirty minutes later in some newly designed packaging. The food was hot on arrival and we were also sent complimentary Chips and Salsa dish with Black Bean Dip on account of their re-opening.
The Chicken Taco Salad, consisting of lettuce topped with pico de gallo, corn chips, grilled chicken and Gringos garlic dressing, was full of flavour, although the pico de gallo dominated a little. The corn chips created an interesting texture mix while the garlic dressing fused all the flavours together.
The Nachos with Cheese and Jalapenos was generous in portion; the chips were nice and crunchy but, overall, the melted cheese was a little too on the greasy side.
The burritos, both filled with shredded cheese, black beans, cilantro lime, rice, pico de gallo and sour cream, only differ in the kind of meat. The Grilled Steak offers slightly chewy chunks of beef while the Machaca has shredded beef that requires no extra chewing but, rather, melts in your mouth.
The burritos are very filling, and very delicious, but an important factor we noticed is that the ingredients are layered rather than mixed, which in turn leaves you with uneven bites—some consisting entirely of black beans and rice or sour cream and guacamole, the trick is to ask for the ingredients to be mixed when you place your order.
Needless to say, Gringos has been sorely missed; maybe nostalgia is playing with our stomachs, but – dare we say it – it's even better than we remember.