La Rosa: Simple, No-Frills Restaurant in Maadi that Focuses on the Food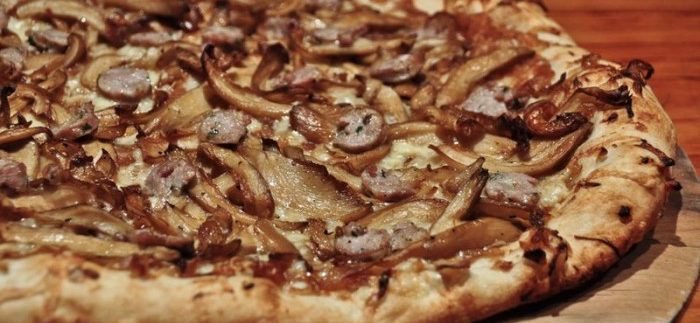 Sometimes you just need wholesome, dependable food – and there's little you can depend on, when it comes to dining in Cairo. It doesn't matter which cuisine, just one that you know you love and can have repeatedly. For this reviewer, that happens to be Italian, and while this is a cuisine we've discussed at length as the single most badly executed in Egypt, there are a few gems out there who get it.
One of these is a small diner on Road 231 in Degla Maadi called La Rosa. With a very casual atmosphere and framed photos of Italy combined with wine bottles covered in wax to set the décor, La Rosa is laidback and puts the focus on the food. The lighting is dim and when there's music, it's suitably low, only lingering in the background.
A waiter will greet you at the door when you walk in and set menus at the table for you. The prices at La Rosa vary greatly. On one side of the spectrum, you have very affordable pizza and pasta (27LE40LE), though on the other end, the main courses range between 75LE and 95LE.
We decided on the Pizza Funghi (32LE) as well as Tortellini (34LE) and Farfalle la Rosa (35LE). From previous experience we knew the Tortellini isn't as filling as the other dishes and would serve better as an appetiser.
As per custom at La Rosa, a complimentary Bruschetta appetiser is served before the food. The soft in the centre, crunchy around the edges bread worked very well with the topping of seasoned and diced tomatoes.
The pizza at La Rosa is one of our favourites across Egypt for two reasons. The crust is the perfect thinness, crunchiness and doesn't flap – and they don't charge you 60LE for it.
Our Funghi Pizza was exactly that; the tomato sauce was delicious, the cheese wasn't overpowering and the fresh mushrooms were the cherry on top of a very delicious cake.
Unfortunately, the pasta didn't hold up as well. The Tortellini, one of the hardest to execute because of a specific folding technique to the pasta, came undone on our plate. While the ricotta cheese and spinach stuffing was flavourful and seasoned well, the cream sauce was a bit in terms of combining with the other flavours.
With the Farfalle la Rosa, consisting of pasta with pink sauce and cooked smoked salmon, was perfectly cooked and tasted fresh. The salmon wasn't as plentiful as we had hoped, but delicious nonetheless.
While we may remember La Rosa as slightly better than what we experienced, at least in the pasta department, the pizzas were still up to standard and the restaurant prioritises the quality of the food over the shallow pizzazz that so many other restaurants seem to want to rely on.