Makani: Enduring Deli & Sushi Chain in New Cairo's Downtown Katameya Mall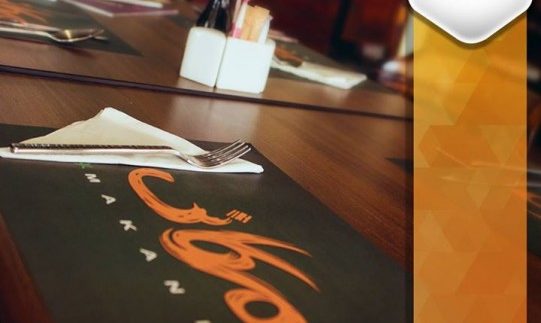 Although it's rarely mentioned among dining stalwarts, Makani is by no means a new kid on the Cairo dining block. Well-established in the market and having survived the introduction of a new menu not so long ago, we visited one of the chain's newer branches in New Cairo's Downtown Katameya Mall.
The new venue offers both indoor and outdoor seating, with the interior decorated with colourful tiles laid out against a light brown colour scheme. Being greeted instantly by a waiter, we requested an outdoor table and were seated on the spot. During the time of our visit, the place was mildly crowded but did not feel constricting, much to our relief.
The deli section offers all kinds of regular, uninventive dishes and safe options including soups 24LE-28LE, salads 35LE-52LE, sandwiches 24LE-47 LE and a few of pasta options, alongside some dessert delicacies. The sushi section, on the other hand, offers a well-rounded array of Sashimi options alongside all kinds of fried rolls, Nigiri, Chirashi and Hand Rolls.
Our waiter came by as soon as we called for him and took down our order of a few simple appetiser-appropriate dishes; the Chicken Caesar Salad (45LE), the Vegetable Spring Rolls (19LE) and the Shrimp Spring Rolls (28LE). He then called for the shisha waiter to take down that part of the order. For the shisha, we went for Strawberry Cream (45LE)
Our shisha arrived after a few minutes prior to the food, but thankfully neither took too long. The Strawberry Cream was a little too sweet for our taste, making a little sickly when smoked at regular pace.
The Spring Rolls, which looked quite nice and crisp, tasted just as sumptuous, without being too oily; they were also quite adequately stuffed. The salad, while certainly tasty and light, was unspectacular, though noticeably fresh.
Service-wise, everything was quite orderly and timely, with a waiter always around to take down any orders and the shisha coal being constantly maintained. It wasn't until we asked for the check, however, that things took a turn for the worse – we had to ask for our check three times before it arrived at our table, each time the staff posturing as if it wasn't asked for.
All in all, we found Makani a lovely hangout spot, with a serene air, pleasing dishes, and adequate service. There's nothing to distinguish this branch from others, but it makes good use of its space and location.