Makani: Unusual Ramadan Sohour in Maadi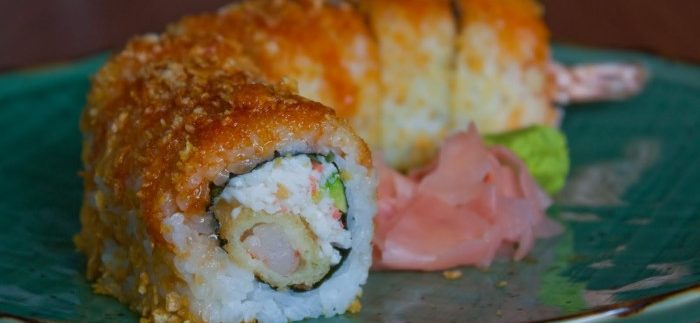 With the first week of Ramadan, and all the inevitable family commitments, out of the way, many restaurants try to provide an alternative fetar – because there's only so many sambousek and stuffed vine leaves can eat.
The good people at Makani have created three Ramadan meals; a stir fried beef option and a chicken with herbs option, both with Italian veggie pasta, salad, soup and hibiscus (75LE). The third meal is a light, surprisingly appropriate for the easily stuffed, Sushi Meal (95LE).
Consisting of four Philadelphia Rolls, four Crispy Rolls, two Salmon Nigiri, one Shrimp Nigiri, one Crab Nigiri and Miso Soup, the Sushi Fetar Meal is an interesting option for people accustomed to a light fetar meal. The meal could also make for a decent Sohour, containing enough carbs and proteins to get you through the day with minimal frying involved – although, you should probably hold the wasabi.
Makani is known for very decent Sushi and not so much the deli. The Miso Soup, made with Dashi stock, tofu and wakami, is a little bland at first, but can be easily remedied with a hint of salt and a dash of lemons.
The Philadelphia rolls, made with Philadelphia cheese, crab sticks, cucumbers, avocado, rice, seaweed wrapped with salmon and sesame, is quite tasty an creates an interesting texture mix between the cream cheese, crunchiness of the cucumbers and subtleness of the sesame.
The Crispy roll, consisting of crispy rice, fried shrimps, cucumbers, sesame and teriyaki sauce, is similarly delicious and of the crispiest out of all the crispy rolls we've tried.
Sadly, the Nigiri options on offer as part of the fetar meal are of the lesser complex variety, like the Salmon Saki – which is essentially just salmon and rice – the crab roll – just crab and rice – and the shrimp shioyaki; salt grilled with shrimp over rice. While the salmon and shrimp rolls were decent, the crab roll that uses processed crab gives little to the taste buds
An irregular choice for Ramadan dining, sure, but after having the meal for sohour, it has left this fasting reviewer energised and hydrated.