Ovio: European Artisan Restaurant in Sheikh Zayed's Galleria40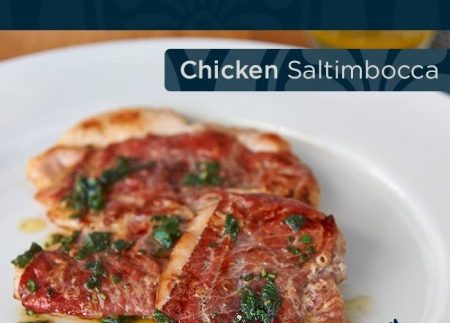 The Cairo restaurant scene is, by and large, disctated by trends and fads, but occassionally, a restaurant comes out of the blue and knocks your socks off. This is not one of them, but Ovio – the first venue to open up in the still unfinished complex, Galleria40, in Sheikh Zayed – serves European cuisine and targets fans of the exceptional.
Immaculately clean and stylish, there's an outdoor area separated from the indoor area by a clear glass façade revealing an open kitchen, the fridges with cakes and sweets, trays of freshly baked bread and a salad bar. The décor is elegant and simple with subtle lighting reminiscent of a European artisan café.
We had a very helpful and friendly waiter explain the menu to us, which is divided into breakfast, salads, sandwiches, soup, main courses, bakery and pastry.
We opted for a Beef Tenderloin (112LE) from the main courses section, made with caramelized onions and served with sautéed vegetables. You can order additional sides including Ovio's Mashed Potatoes with nutmeg, garlic bread, basmati rice or French fries.
The second main course was recommended by the waiter; Italian dish, Chicken Saltimbocca (58LE), which consists of thinly-sliced chicken breasts cooked with sage leaves and topped with bresaola – air dried and salted beef. It was served with a side of sautéed spinach and we ordered another Mashed Potatoes side (24LE). We also opted for an Apple and Chicken Salad (56LE).
After we placed our order, we were served a gorgeous fresh bread basket with butter. The salad was served shortly after, consisting of thinly sliced chicken and green apple slices, topped with olive oil, slices of parmesan cheese and arugula. The mixture was light, delicious and an excellent start to our meal.
Both main courses were then served promptly and cooked medium-well as per our request. The beef was very tasty, a little hard on the outside, but soft, juicy and full of flavour on the inside. The side of sautéed vegetables was fresh and similarly tasty.
What really surprised us, however, was the Chicken Saltimbocca. Four thin slices of chicken topped with sage leaves and bresaola leave you with, the aforementioned, exceptional flavour.
To top off the great experience, the waiter took us to the pastry fridge where we could view and pick for ourselves from the large and unusual collection.
We opted for a Chocolate Mousse Cake (22LE) topped with a Vanilla Ice Cream (16LE). While the cake was flavourful, it was equally dense with chocolate and, perhaps, too rich, though the ice cream cuts through it a little.
While the dessert didn't top off the experience off the way we had hoped, the newly opened restaurant insisted we couldn't leave without a complimentary box of pastries and another of freshly baked bread. Who doesn't love free food?
Ovio was indeed a great experience, and one we're sure we'll rave about to friends and family.