Paul: Authentic French Boulangerie in New Cairo's Downtown Katameya Mall
Area A-City Center, 5th District, Road 90, New Cairo, Egypt.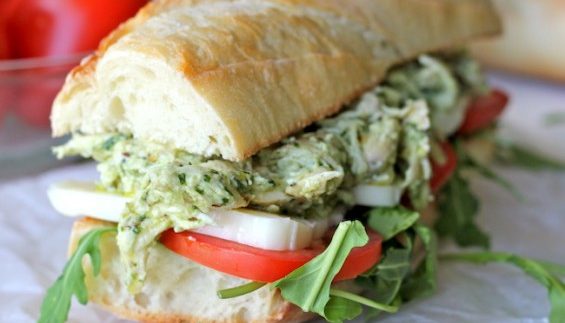 In a city like Cairo, diminishing daily meals to a fast bite here and there can often be the case – and the Cairo dining scene is largely set-up for exactly that. But from time to time, we all like elevate eating to a much more refined experience.
French boulangerie, Paul, has found a welcome home in Cairo over the last few years and the branch in Downtown Katameya Mall in New Cairo is just one of many.
During our visit, it was fairly crowded when we entered, and no one greeted or seated us. The outside seating area, overlooking the fountain, was filled with hungry customers and so we reluctantly walked in and chose one of the few empty tables available indoors in Paul's signature blend of French artisan cafe decor and furnishings.
A waitress immediately came by our table and placed the tableware as well as the menu. The beautifully designed menu was absolutely alluring; we wanted to devour every single item on there. From hearty soups to light salads and sandwiches to full-on main courses and sinful pastries, the place has it all.
Wanting to stick to our plan of having a light brunch, we settled for a Pesto Chicken Sandwich (59LE), requesting a brown instead of white baguette, Pain Au Chocolat et Pistaches (17LE), and a Chocolate Crepe (35 E). For drinks, we opted for some fresh Orange Juice (20LE)
A couple of seconds after our waitress took our order, we were brought a complimentary basket of freshly baked bread with butter and olive paste. The bread was amazing and the olive paste definitely awakened our taste buds. The service was astonishingly swift and the food was gracefully laid on our table within minutes of ordering it.
The sandwich was absolutely lip-smacking satisfying, although slightly lacking in Pesto sauce. The crepe was fluffy, light, drizzled in delicious chocolate and topped with a scoop of sweet Vanilla ice cream. The Pain au Chocolat et Pistaches tasted freshly-baked, and was surprisingly light despite being filled with chocolate and topped with powdered sugar and pistachios. Finally, the orange juice was fresh, but unfortunately a bit too warm for our liking; some ice was definitely called for.
While the service was quick and pretty impressive, it was slightly over the top. At times it felt like we were being rushed with our tableware being lifted the second we put our forks down.
All in all, Paul offered us a lovely, authentically French dining experience. The service, despite being a bit too pushy, was quick and efficient and the food's quality, taste and look were unbelievably close to perfection. À bientôt, Paul; we're coming back soon.