Tabla Luna: Latin American Cuisine in Maadi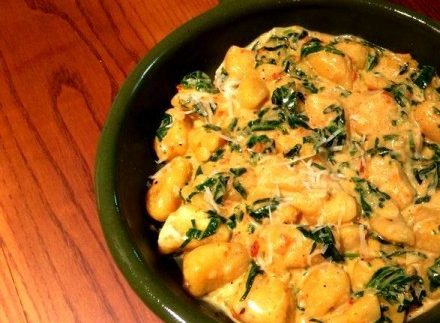 With so many restaurants in Cairo serving identical menus, when we hear about something different, it warms our hearts and rumbles our tummies. Latin American cuisine in Egypt is now a reality; Tabla Luna – a new, cosy little restaurant in Maadi – serves dishes from across Latin America and sends a breath of fresh and zesty air into the city's repetitive dining scene.
The restaurant, on Road 218, is very colourful, using yellow, green and red against a grey backdrop. The floor tiles integrate patterns of Aztec and Mayan motifs, while the boisterous atmosphere reflects the bustling, vibrant streets of South America.
Other than a few Mexican food joints that have come and gone, Egypt has hardly scratched the surface of an entire continent's cuisine. With minimal experience with this type of food, our waiter pleasantly explained the menu to us, mentioning which country each dish is from and what ingredients are in them.
While choosing what to order, we were served two small tortillas breads alongside two different chilli dips; one was creamy and mild, whilst the other was slightly spicier. The flavours ran seamlessly into each other, teasing you with its spice and keeping you in anticipation of the amazing feast to come.
It wasn't easy picking from the menu, as everything genuinely sounded delicious, so after some help from the waiter, we opted for a Ceviche de Camarón (48 LE); a wonderfully zesty appetiser from Ecuador, made of shrimp served in a bowl with lime juice, cilantro, onions, tomatoes and parsley. We also ordered Empanadas Salteñas (28 LE); a pastry from Bolivia – similar to the Egyptian Katayef – stuffed with beef, complete with a spicy kick.
For our main course we chose the Confused Argentinean (52 LE); a vegetarian ñoqui with spinach. Ñoqui, or Gnocchi, is a form of soft pasta made from potatoes, originally from Italy that was brought over to South America by Italian immigrants. The sauce was wonderfully creamy and strong tasting, whilst the gnocchi was just the right balance between soft and chewy.
We also picked a Sirloin Huancaína (92 LE); sirloin steak served with a lettuce and arugula, Peruvian potatoes, boiled and grilled, and then topped with Huancaína sauce; a creamy, cheesy and spicy sauce from Peru made by blending saltines, queso fresco and aji Amarillo – a mixture of Latin American spice, milk and garlic.
Having just opened, some of the food took a little too long to serve, but we quickly forgot when we got stuck in. The chef personally checked on our table to ensure our satisfaction, all while explaining that a lot of the recipes are in fact his mother's – an undoubtedly talented lady.
Tabla Luna's authentic, Latin American recipes are refreshing to the taste buds, whilst the place is both friendly and welcoming, transporting us to a more exotic location away from the hustle and bustle of Cairo.