Alef Bookstore: Cairo's Newest Bookstore Chain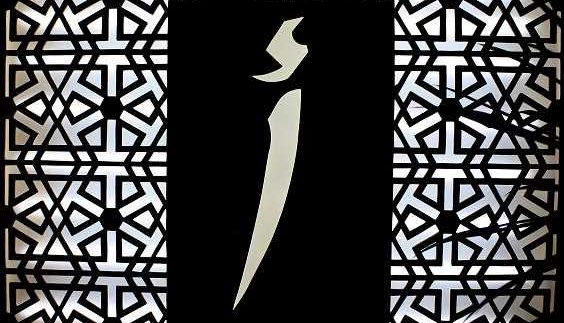 It seems that Diwan and Shorouk, Egypt's most popular bookstore chains, have some new competition. Alef Bookstore on El Merghany Street is the latest bookstore in Heliopolis, and it's got lots of press, a hot logo, a shiny new website and a busy events schedule that will make its rivals envious.

The store is divided into separate sections for English and Arabic language books. Towards the rear of the building, there's a cute little café with juices, sandwiches and a small reading space. Book sections are clearly marked, and books are easy to locate. Each section is quite modest but packed with some good reads.

Popular literary figures are available in bulk, ranging from Danielle Steel, Nora Roberts and Stephen King to J.K. Rowling, J.R.R. Tolkien and C.S. Lewis. The shelves also carry other literary giants like Fyodor Dostoevsky, Charles Dickens and Jane Austen. In the economics and biography sections, must-reads like Freakonomics , The World is Flat and Reading Lolita in Tehran are available.

Alef's collection does seem quite random at times, though. On a few occasions, it seems that they carry only the lesser known works of popular authors. For example, Alef carries The Devils by Fyodor Dostoevsky, but they don't carry Crime and Punishment . Alef also has Atlas Shrugged available but they don't have The Fountainhead , the novel that brought Ayn Rand to literary fame.

However, their healthy stock of cult classics is quite impressive for such a small space. They carry several Neil Gaiman books that are quite difficult to find in Cairo, including Anansi Boys and Smoke and Mirrors . Alef carries The Master and Margarita , a novel by Mikhail Bulgakov that inspired a generation of post-Soviet Russian youth. Gunter Grass' The Tin Drum , one of the key works of European magic realist literature, can also be found on Alef shelves.

Alef's greatest jewel and the book that stopped this reviewer in her tracks was Herman Hesse's Steppenwolf , the counter-culture gospel of a disaffected 1960s generation. Any small, independent bookstore that carries Steppenwolf has this critic's respect and approval.

There seems to be a section for everyone. Whether you're interested in cooking, the history of the Middle East, fictional literature or arts and design, there's enough here to keep a curious soul occupied for hours.
Paperbacks usually range between 49LE and 84LE, while coffee table books and Taschen books range from 84LE to 400LE.

Alef Bookstores have plans to expand, so keep your eyes peeled for their store opening up in Zamalek.