Distingo: One-Stop Music Shop in Cairo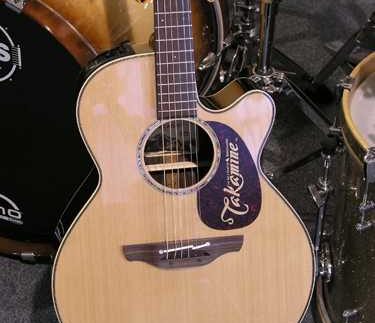 Music shops are
not hard to come by in Cairo, filled with tablas, ouds and more traditional
instruments that are used in popular Egyptian music. While these shops also tend to
carry a few guitars and other miscellaneous musical supplies, if you're looking
for a specific design or would like to order a certain little instrument that
you can't find elsewhere; we've found a shop that will suit your style.
With branches in
both Maadi and Zamalek, Distingo is the go-to shop for many musicians in Cairo. Its first branch opened
on Maadi's Road Nine in 2003 and has been a busy place ever since. Head down the
road, and you'll find Distingo on the building's second floor across from Costa
Coffee.
While the shop
itself is small and provides little space to move about, the seating space is
sufficient enough when you're hoping to try out a new instrument or two. If you
don't see what you want on the shelf; don't hesitate to ask the friendly staff.
Carrying brands
such as LTD, Ibanez, Fender, Gibson and Yamaha, Distingo has both electric and
acoustic guitars, keyboards, synthesizers, woodwind instruments, pedals,
amplifiers, harmonicas and more.
A C-key harmonica
sells for 75LE and comes in a pretty little case. A steel-string, Yamaha FX 335
acoustic-electric guitar (750LE) is sold alone This merchandise in the shop is
expertly displayed, well taken care of and polished.
We were prompted
to purchase a soft case for the guitar as well. Decently made with an organising
pocket on its front side; the case costs around 80LE.
The Ibanez
Classic 650 acoustic guitar sells for 1150LE, and a semi-acoustic classic model
sells for 1700LE. Keyboards begin around 2000LE and include studio programming
as well as a number of extra features and accessories.
If you're looking
for more accessories, Distingo carries various brands of well known string
brands such as Ernie Ball Super Slinky and Power Slinky, for approximately 15LE
a package. They're not short on automatic tuners, capos or picks either.
Distingo's sales
attendants are on point when it comes to
customer service, and they're more than happy to provide you with plenty of
time when making your big decision.