Guess: Gaudy Designer Accessories at Maadi City Center
Maadi City Centre/Carrefour, Shop # 8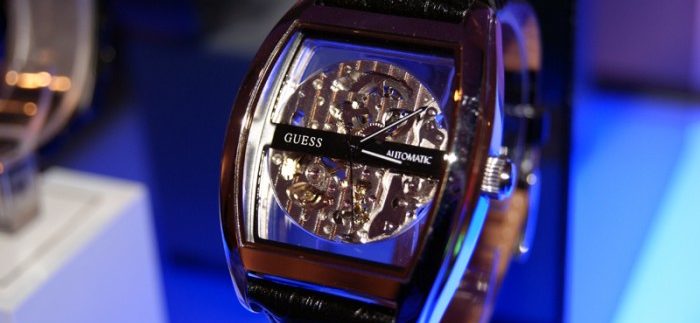 With a vast range of designer names creeping on to the Cairo shopping scene, Guess is often overshadowed by other, more popular brands. First opening in the star-studded Beverley Hills in the US, Guess initially became popular for their designer jeans range. Since then, the glitzy brand has expanded into perfumes, watches, clothes and accessories for both men and women.
With several stores in the capital, and an abundance of end-of-season sales, we ventured out to their Maadi City Center branch. Situated opposite the entrance to Carrefour, the glass fronted shop curls around a corner, with handbags and watch collections taking up the sparkling window displays.
Best browsed from the outside, three glass cabinets are filled with men's and women's watches, some more tasteful than others. Ranging from dainty and pretty, to chunky, statement pieces – some complete with copious amounts of diamantes – we noted prices upwards of 1500LE. A stocky gold and black men's watch caught our eye and was priced at 2160LE.
With a loose structure to its displays, the large collection of products can seem a little overwhelming; however, with laid back shop assistants, it's a good place for leisurely browsing. Although men's watches are available, the rest of the shop focuses on female shoppers, but doesn't stok clothes – only accessories.
At the time of our visit, two walls were lined with handbags on sale, whilst the newest collection was also available; in true Guess fashion, most are adorned with their iconic G print, G-shaped fasteners, and the occasional bit of bling. Coming in all shapes and sizes, wallets begin at around 400LE, clutch bags around 700LE, and larger totes and satchels from around 1500LE. On sale, we noticed a stone-coloured, flap clutch from their Palmero collection reduced from over 1000LE to 732LE.
There was also a small collection of non-sale shoes, out of which black and burgundy pairs of ballet pumps, and a pair of taupe suede heels (700LE) stood out amongst the busier pieces. A larger range of sale shoes included fashionable flip-flops, heels and pumps, all at a whopping 50% off.
Jewellery starts at just 200LE, whilst cool key chains (165LE), perfumes, leather and cowhide belts (400LE+) are also available.
Although not to everyone's taste, for those ladies into their brand names, Guess is more reasonably priced than many of the other brands on the market. The Maadi branch proves to have a wide collection of accessories, in particular, handbags, watches and shoes.