Guess: Quality Comes at a Price in Cairo Festival City Mall
Inside Cairo Festival City Mall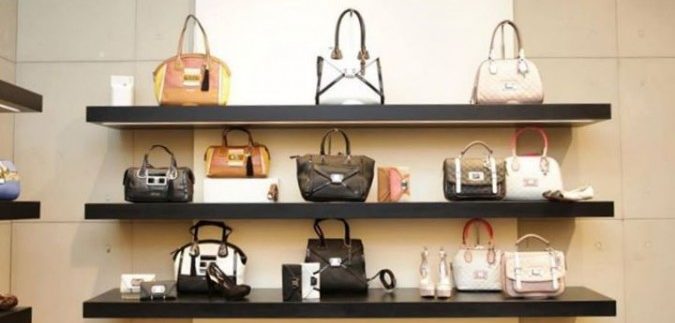 When it comes to finding everyday clothing amongst the kaleidoscope of shops in Cairo, most of us opt for high-street, no scruff brands for matters of convenience and, frankly, affordability. From time to time, however, one can always treat themselves to some fashionable branded items.
Located on the second floor of Cairo Festival City, Guess offers luxurious clothing items, as well as accessories for both men and women. Upon entering the store, you will notice a flat screen displaying the latest Guess fashion lines.
With regards to what the shop has to offer, we found that one could almost assemble a full on outfit there; from shoes and handbags to pants, t-shirts and dresses to watches and even key-rings – the store's got everything covered.
The large shelves boasting an array of handbags of all shapes and sizes lured us towards it first. From adequately large totes (1300LE-1400LE) to conveniently small clutches, one can easily find a bag to suit any occasion or taste. Right beside the handbags was the watches display and, just like the bags, there were watches of all shapes and sizes neatly organised on the glass shelves. A small silver watch (1365LE) caught our eyes.
The accessories section also included a shoe collection that ranged from slinky high heels to sturdy boots; our favourite were a pair of light brown booties with low heels and metal accents (1300LE). A smaller, yet still quite adequate, display of wallets was our next stop and we could not help but fall in love with the new collection of big, zipped wallets that come in both pastel and standard colours (500LE).
We reluctantly tore ourselves away from all the glitzy accessories and strolled around the racks of clothing, occasionally stopping to admire a piece or two. We caught glimpses of women's t-shirts (330LE), as well as men's t-shirts (440LE), but nothing stood out. The short cocktail dresses, however, were quite a sight, with their tailored fits and quality materials. The one we found ourselves not letting go of was a swanky mint number that was the embodiment of perfection. (825LE).
The shop assistants were helpful all the way through, offering to take out any wallets or watches from the display for us to closely inspect and letting us know about the range of prices of the products – the cherry on top of the quite expensive cake.