Kalla: Furniture & Home Accessories Shop in Sheikh Zayed
Americana Plaza, Sheikh Zayed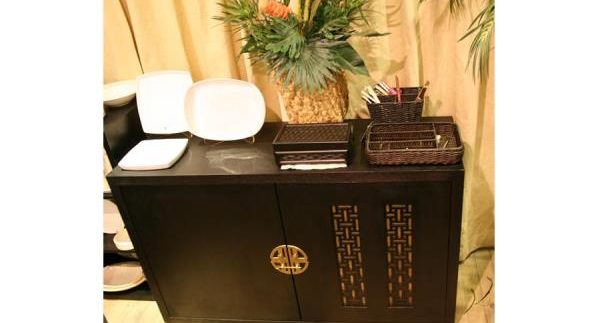 With spring and summer calling, there's no better time to deck out your garden in some brand new gear. For those who appreciate a charming furnished home with a modern, chic touch, fashionable shop Kalla has just opened its newest venue in Sheikh Zayed's Americana Plaza.
Providing a variety of contemporary indoor and outdoor furniture, the home fashion store has almost everything you can think of. Kalla offers the ideal necessities for those ready to furnish a new home; from sofas, coffee tables, side tables, bedroom and bathroom knickknacks, as well as decorative accessories, table tops, wall pieces, candleholders and ornamental lamps.
While the venue seems neatly organised and widely spaced out to sustain comfort while browsing, the products were rather placed randomly around the shop making it difficult to spot certain product.
Most of the items were colourfully suitable for the spring season; not too extravagant in colour and rather chic, using earthy colours – thin natural greys, creamy whites and delicate blues and greens, pleasantly mixed with attractive seasonal colours.
A few living room couches were available at the time of our visit; a modern cream-coffee coloured L-shaped sofa (9990LE) stood out and decorated with a couple of colourfully patterned cushions ranging 175LE-185LE and a couple of plain ones ranging 55LE-65LE. Placed next to the sofa was a dark wooden side table (2900LE) with a crafted wicker lamp (750LE) placed on top of it. The products where all fitting in taste making the whole area ideally set together.
A few beanbags were scattered around the shop; some were plain in design, yet striking with a solid colour (490LE) while others were embellished with flashy bright patchwork (550LE).
A whole section is dedicated to bed and bath furnishings, complete with a collection of soft basic towels ranging 25LE-90LE, an overpriced colourful patchwork bedspread (1350LE) and glass-made bathroom necessities ranging from 145LE-250LE stood out.
A variety of dinning and table accessories were also available. We spotted a selection of glass cups ranging 25LE-35LE in different shapes and sizes, silver serving dishes at a rather steep 485LE-950LE, silver tea trays for 138LE-166LE and a collection of newfangled candlesticks.
Kalla in Sheikh Zayed definitely presents a wide-range of tasteful home accessories; varying in style and colour, their products are ideal for everyday home necessities and basic home decor.