L'Occitane En Provence: Natural Skin Care Products From French Brand at Mall of Arabia
Adjacent to Faces, Across from Monsoon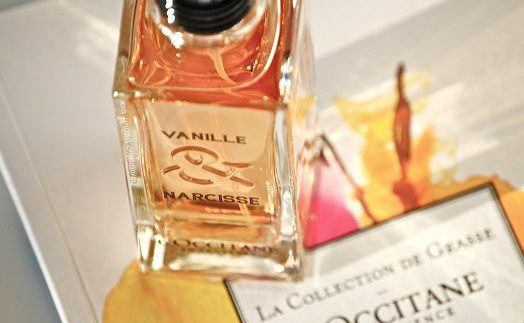 The Cairo shopping scene is nothing short of a kaleidoscope of good, bad and strange, but when it comes to beauty products, both traditional local products and international brands share a comfortable coexistence.
One such example of the latter sits across from Gate 3 in 6th of October City's Mall of Arabia. Founded in 1976, French retailer, L'Occitane En Provence enjoys a lofty reputations for providing natural skincare products and essential oils with organic scents
Fitted with dark brown wooden racks, neatly organised with each product collection, mud coloured tiles and wicker baskets displayed on the floor with spring yellow flowers, the store gives off a composed and peaceful ambience. Located in the centre of the store is a metallic sink with a small mirror for customers to test the products.
At the entrance is a wide range of natural feminine 75ml perfumes, including scents such as sweet vanilla, amber, floral, jasmine and green tea, ranging between 390LE and 549LE. Each product includes a 30ml tube of scented hand cream (85LE) as well as 175ml shower gel bottle ranging up to 200LE.
During our visit, an enthusiastic staff member had us test a few of their products. First, we washed our hands over the miniature fancy sink with Shea butter liquid soap (170LE) – which was also available with sweet almond – then applied lotion to our hands with Shea butter cream (420LE).
L'Occitane is certainly rather expensive, but after our little trial and the way our skin felt and smelled afterwards, we were sure we weren't leaving the store without buying something.
There were a few racks dedicated to a limited variety of fun products including lavender, cherry blossom and floral scented candles (240LE). Also on offer is organic face soap (100LE) and hand soap (85LE) wrapped in colourful recycled paper, as well as a few old fashioned bottles of home fragrances offered in candied fruits, spicy cinnamon, amber, rose and winter forest, ranging between 230LE and 390LE.
A whole section is devoted to men's skincare products, including Lavender pillow mist (261LE), winter forest deodorant (240LE), shaving balm with a variety of organic ingredients (274LE) and natural scented colognes ranging from between 339LE and 500LE.
For shopaholics and beauty care fanatics, shopping at L'Occitane is dangerous business; the aromas whirling around the shop are enough to get you hooked – hooked to a very expensive hobby.