Pet Shop: Humble Pet Kiosk at Citystars, Heliopolis
Citystars, Fourth Floor, Phase Two, Omar Ibn Elkhattab St.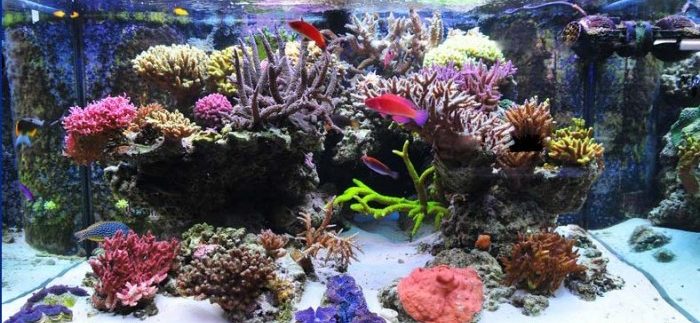 With an abundance of shops in Cairo geared more towards fashion, many pet owners often feel frustrated with the meager selection of pet shops, food and accessories available to cater for their four-legged companions. However, this growing demand has seen many pet shops competing in the market.
Tucked away as a small kiosk in Citystars' Hhase Two corridor, Pet Shop draws in a crowd eager to view the various small animals available for purchase.
Quite unassuming in size, the shop is largely noticeable by the melodic chirping of parakeets on display. In addition to birds, the shop also sells numerous Red-Eared Snappers and tortoises lounging in aquarium habitats. Fish are also plentiful, with the typical breeds of Goldfish to the more exotic Japanese Fighting Fish and beautiful Koi.
The main attraction, however, are the stoic iguana and chameleon placed at the front of the shop. The shop keepers are incredibly friendly and allow gentle handling of some of the animals – under intense supervision, of course.
Most of these small pets are priced rather high when comparing to other, more low-key pet shops in less expensive venues. The Red-Eared Snappers start at 50LE, but can be haggled down to 30LE, or 20LE if you're a persistent negotiator.
Pet Shop also sells accessories and food for your small and furry friends. Dog collars and leashes are on display in standard chain-link and fabric, with the latter available in various colours and designs. Chew toys and other playthings are also available, though are kept to a scarce few.
Dog and cat treats are not in an immense variety, but are diverse enough to break brand monotony. The most abundant of ranges in food are for the animals on display, such as turtle (15LE), fish, and bird food.
Cages, aquarium and tank decorations are on offer, with a medium sized enclosure suitable for two turtles going for around 250LE.
Although nowhere near as impressive as the larger stores, Pet Shop is a fresh addition to the invariability of clothes shops and restaurants on the same floor.