Soraya Mostafa's Optical Store: Wonderland of Vintage Frames
1, Muhamad Masloum St., Bab el Louk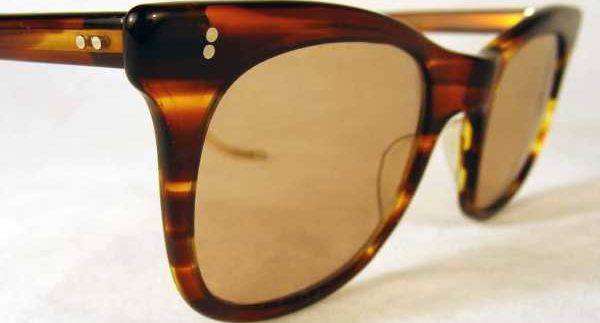 From Andy Warhol
in the 60s to Gwen Stefani in the 90s, international icons have always had some
of the funkiest frames and shades around. Whether they are prescription frames
or sunglasses, glasses are the ultimate accessory that can not only be
functional but make a serious statement about the person who's rocking them.
It just so happens
that with some very good luck, we've stumbled across a glasses gem that is a
wonderland of vintage goodness. Not only that, but the down-to-earth service and
actual prices will also leave you feeling like you've hit gold.
Situated around
the corner from the ever-popular Horreya Bar in Bab El Louk is
Soraya Mostafa's Optical Store. At first glance, you wouldn't necessarily be
tempted to go in, but if you're looking for some rad yet affordable
one-of-a-kind frames; search no further.
The shelves are
lined with glasses from all over the globe coming in all shapes and sizes.
Whether you're looking to sport some horn-rimmed, brightly hued 1950s glasses
or a pair of vintage aviators, it's very likely that Soraya will have what
you're looking for.
If you're nearly
blind and need a prescription, the staff will read your numbers from your old
glasses or recommend another optometrist to have your eyes examined at. They're
efficient in their service and can have your new frames ready in less than a
day.
Soraya will
provide an honest opinion when you're having a tough time deciding which glasses
to choose. While she may have you trying on some crazy frames, she encourages
you to think outside the box and provides perspective for not only what's cool,
but what suits your face and style best.
For the frames
and new anti-friction lenses, our chosen pair rang in at 250LE. For 75LE, we
also nabbed a pair of gold-rimmed aviator shades. The prices alone left us
wanting more!
Stop in, take a
look and hit the Cairo
streets in style with a new pair of fabulous glasses.