Steve Madden: Popular US Brand at Mall of Arabia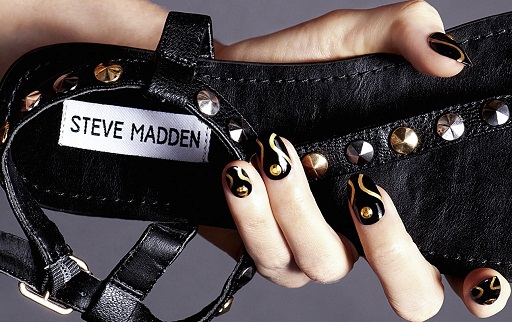 With designer clothes being a welcome addition to almost any closet, the Cairo shopping scene constinues to see the addition of many international, brand-name shops.
For those who appreciate fashionable shoes and trendy leather handbags, US footwear and accessories brand, Steve Madden has joined 6th of October's mammoth shopping arena, Mall of Arabia, close to Gate 2.
With the winter season coming to an end, a huge sale had taken over the shop floor to make room for their new spring collection. On an average day, Steve Madden's products are somewhat over priced; however, at the time of our visit, everything in store was cut down to half price.
Widespread and not at all compact, the store was spacious enough to view everything without feeling overwhelmed by the vast variation of styles. On the other hand, the garish pink, yellow and green walls were a little distracting, taking our attention away from the matter in hand.
Browsing through the window display, we noticed a limited collection of leather handbags, yet a mixed assortment of footwear, boasting good quality Italian leather. While the women's collection in store ranged from boots, flats, high heels and evening shoes, the collection of men's shoes was limited to about twenty pairs in the whole shop.
On the left side lay the majority of casual, flat footwear, ranging in colour, style and pattern work. A black suede ballerina, originally for 500LE, was on sale for 255LE; suitable and practical for this time of year, the shoe is available in two different colour options.
Displayed in the centre of the store was a collection of high-heeled shoes and sandals. Differing in style and heel size, the selection was a vast mixture of fashionable styles; some were plain and simple and some had a modest trendy appeal, while others were sparkling with glitter.
With only two pairs of low-rise, leather boots left, they were the only product not on sale. Spotting the Italian, scuffed leather, the boots came in black and brown with a low level heel (1399LE).
On the right side of the store was the collection of brown, black, white and snakeskin leather handbags. The handbags were all similar in price varying from an average of 700LE down to 200LE. While the discounted prices were impressive, the collection itself was both standard in style and limited in variation.
Overall, the wide collection of quality footwear left us satisfied that all types and styles of shoe can be found at Steve Madden. While the sale is still on, the drop in prices is impressive enough to go on a shopping spree.