Topshop: UK Clothing Brand Returns to Egypt at Cairo Festival City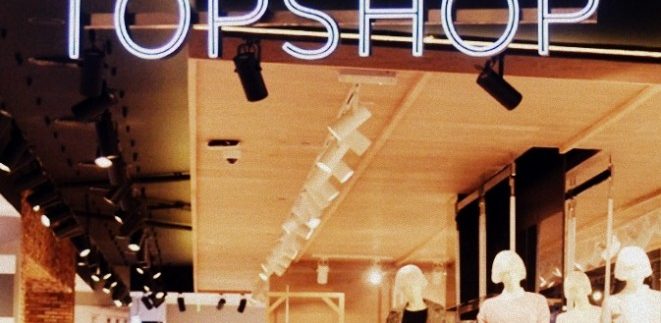 Shopping in Cairo is becoming increasingly eclectic with international brands popping up in every corner. The latest brand to grace our city with its return is Topshop, which had previously closed down its only shop in Maadi due to the political and social instability of the past few years.
Located in Cairo Festival City, Topshop, at first glance, retains its urban high-fashion meets high street vibe. From the lights focused on the mannequins to the neon signs leading to every section of the store, you cannot help but get absorbed into the hip, dare we say, post-modern theme. The clothes also generally carry a more high-end than high-street appearance.
The staff was generally friendly, but not overly eager. They'd stop by, say hi and tell us to call for them if we need any help, but would not insist on accompanying us all throughout our visit, which was refreshingly liberating.
We immediately began scanning the women's section to see what they had to offer and all we can say is we found a handful of items that will totally transform us into street style fashion icons. A formal powder pink jumpsuit (949LE) definitely caught our eye, as did a striped skater dress (519LE) and a cosy fluffy jumper (579 LE). The store also carries a special "petite" line, for all the smaller-sized ladies out there.
We moved on to the shoes and accessories section, where there were plenty more goodies for Cairo's fashion-conscious to drool over. Our favourites included a small leather backpack (549LE), heeled suede boots (1349LE), a sturdy handbag (719LE) and some chic flat loafers (449LE).
The men's line, Topman, was no disappointment either. Some of our finds there included casual sweatshirts (449LE), summery tank-tops (249LE), all kinds of fitted jeans (480LE-600LE) and an array of t-shirts (319LE). Men can accessorise too, with some knitted icecaps (129LE), as well as normal caps (280LE).
We all need some fashion advice, especially when we cannot get our significant other, friends, or mother to accompany us on our shopping trips, and so the store's unique personal shopper service can be a life saver. For no extra charge, the store's resident stylist can help you pick out an outfit or put one together for you from scratch.
All in all, Topshop offers a shopping experience that is one-of-a-kind. The sales personnel were helpful but not too overly-attached, and the new service they're offering is definitely a game changer. The only downside is that many of the items carry hefty price tags – price tags that are, through experience, more than the quality and longevity in the garments offered.