The Walking Dead: New Gory TV Series
Andrew Lincoln, Jon Bernthal, Sarah Wayne Callies, Laurie Holden

Action & Adventure

Drama

...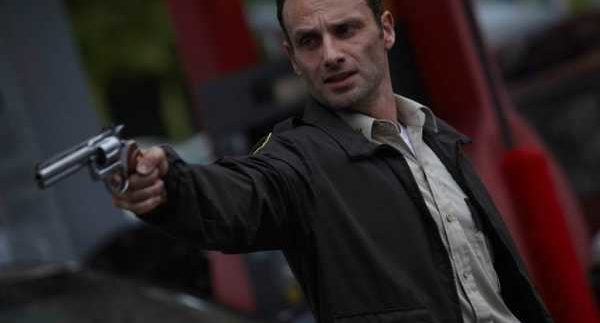 Recently, TV has been attracting a lot of heavyweight cinematic talents.
Steven Spielberg produced three hit shows that have raised the bar for
production value and realism. This year, Martin Scorsese forayed into episodic drama
with his period show Boardwalk Empire, and now Frank Darabont, director of prison escape classic The Shawshank Redemption, has followed suit by directing new zombie series The
Walking Dead.
This TV series is based on a successful comic book series of the same
name, which won acclaim for its moody depiction of a post-apocalyptic world dominated
by zombies. The new Walking Dead
adaptation manages to capture the gloom of the source material with a high
level of craft usually reserved for cinema. It's essentially a zombie film on
the small screen.
The deliberate pacing, the intricate effects and the shocking
gore are all qualities that have long eluded dramas and were believed to be a
poor fit for TV. However, The Walking
Dead encompasses all these elements,
and joins fellow AMC shows Mad Men
and Breaking Bad in setting a new
standard for TV quality.
The Walking Dead embodies all the
zombie-survival genre factors: it even starts with the lead, police officer Rick Grimes (Lincoln), waking up alone in an abandoned hospital, feeling disoriented
and shocked.
Rick roams the empty halls of the hospital, trying to find anyone
that can explain the sudden disappearance of humans. In one of the most intense
scenes, he walks down the dark stairs guided by the weak light of a match. The
match goes off and we're left with nothing but the sound of his heavy
breathing. In these few moments of total darkness, the audience imagines all
the ways that things could go wrong: harrowing, yes; but in a contained, internal way.
What's striking about The Walking Dead
is how it plays like a character drama in a zombie-infested world. Rick's
first encounter with human survival is simply there for exposition; to fill us
in on the rules of this new world. However, the show treats this marginal
character with great care, drawing a rich portrait of a protective father, and
through the exchanges that he has with Rick, we learn of his motives and root for
him as much as we do for Rick. Darabont's knack for fleshing out strong characters grounds
The Walking Dead in a chilling
reality.
The Walking Dead premiers on Fox
Series on Sunday, November 7th exactly one week after its North American debut; so
we won't be lagging behind by seasons as is mostly the case. The first season
consists of only six episodes; making it a light and highly enjoyable
commitment.