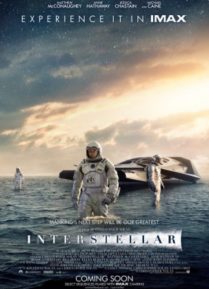 Interstellar
Anne Hathaway

Casey Affleck

Jessica Chastain

Matt Damon

Matthew McConaughey

Michael Caine

Topher Grace

Christopher Nolan

Jonathan Nolan
Add review
Add to favorite
About Movie
A group of explorers make use of a newly discovered wormhole to surpass the limitations on human space travel and conquer the vast distances involved in an interstellar voyage.
Cairo 360 Reviews
user rating
User reviews
Mohamad El-Wakeel
Black holes, relativity, singularity, the fifth dimension! The talk is grand. There's a problem, however. Delivered in rushed colloquial style, much of this fabulous arcana, central to the plot, is hard to understand, and some of it is hard to hear. The composer Hans Zimmer produces monstrous swells of organ music that occasionally smother the words like lava. The actors seem overmatched by the production.
Mohamad.El-Wakeel
Interstellar is Nolan's best and most brazenly ambitious film to date. Doubling down on the Kubrick comparisons, he's made his own sweeping space odyssey in which a team of astronauts, led by Matthew McConaughey's stoically smouldering Coop, venture into the great beyond in search of a new home for humanity. Starlight whirls, planets rock on their axes, and spacecraft cartwheel through nothingness, all soundtracked by a reverential Hans Zimmer score that's equal parts Johann Strauss and Philip Glass. 
Write your review