Cortigiano: Popular Cairo Restaurant Opens Branch in New Cairo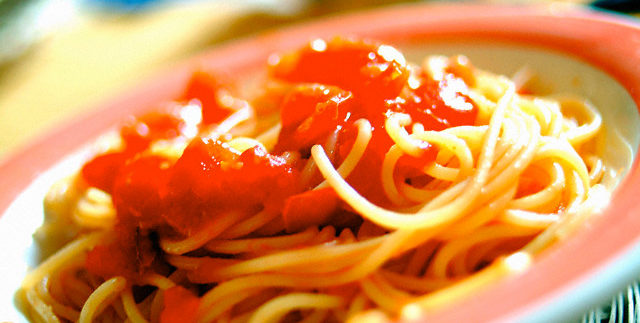 As one of the more popular restaurants in Cairo, Cortigiano has never been considered a groundbreaking chain, but remains afloat thanks to its varied options, basic approach to its cuisine and reasonable value for money. It's no surprise then to find the chain pop up in the expanding food complex that is Emerald Empire in New Cairo.
Greeted at the ground floor entrance, we made our way upstairs to the seating area; boasting its signature homely decor, the lighting is low and rustic wooden accents are aplenty. As usual, the restaurant was bustling, inside and out, making it difficult to grab the waiters' attention.
As with many local chains, Cortigiano's menu is vast, and despite claims of being an Italian restaurant, is largely international. Separated into sections of soups, appetisers, salads, chicken, meat and seafood dishes, along with pizza and pasta options, the number of different choices can be a little overwhelming.
From their equally packed drinks menu, we ordered several cans of soda (6LE), but were quickly forgotten about until mid-meal, after several reminders. However, almost immediately, a basket of sliced white bread was brought to our table, along with a small serving of butter.
For starters, we opted for one chicken soup(19.95LE), and one tomato soup (17.95LE). Again, service was slow, but we were impressed by the generous portion sizes. The chicken soup transpired to be a warming, creamy concoction, complete with hearty chunks of chicken. Although the tomato soup was also pleasant, it tasted a little more artificial.
For our mains, we ordered one fish fillet with lemon sauce, aka filletto di branzino (49.95), and two spaghetti cortigiano (46.95LE) – pasta with mushroom, chicken and a creamy sauce. We ordered both with penne rather than spaghetti, and one without mushrooms. Unfortunately, the lack of kitchen coordination meant we received our mains before we'd finished our appetisers.
Seemingly forgetting our request, both pastas sported pieces of mushroom, meaning one was sent back, and didn't reappear until near the end of our meal. Despite a generous amount of each ingredient, the pasta pieces were on the wrong side of al dente, whilst the sauce, chicken and mushrooms were under-seasoned. Our complaints led to a visit from the manager, and one dish being taken off the bill.
The fish dish was also substantial in size, with the fillet deep fried in breadcrumbs. Tasting largely of oil, we proceeded to cover the fish in the generous amount of overly sweet, slightly gloopy lemon sauce. The side of vegetables was nothing out of the ordinary, but sprinkled with a little too much pepper, whilst the mound of mashed potato was smooth and flavourful, but served cold.
After a less than satisfactory meal, we didn't feel inclined to order any of their available desserts; chocolate cake, cheese cake, fresh fruit or ice-cream (15.95LE/each).
Staying true to their reputation, Cortigiano serve up generous servings of comfort food for an endless – seemingly unmanagable – stream of hungry, unfussy diners.