Pastamania: Simple Italian Dishes at Downtown Katameya Mall Restaurant
Downtown Mall, Bldg S1, 1st Floor, Fifth Settlement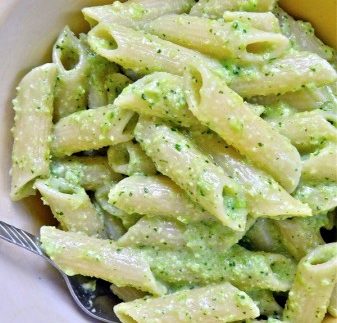 Cairo's dining scene is, by no stretch of the imagination, lacking whatsoever when it comes to the number of venues offering Italian cuisine – how many serve authentic versions of it is another story altogether. Peculiarly, Pastamania is actually a Singaporean restaurant chain and has existed quite inconspicuously in New Cairo's Downtown Katameya Mall.
The restaurant doesn't exactly stand out from the outside due to its overall basic appearance. On the inside, however, the place does feel quite cosy and relaxing; we couldn't shake off the feeling that it's one of those family-friendly venues. Our waiter, upon seating us on the spot, laid down the menus before us and offered his assistance in helping us pick a dish.
The menu covers all the Italian basics; familiar appetisers, pasta variations, pizza, Panini sandwiches and a few dessert options. It's simple and straightforward menu that largely avoids using overly pretentious names and complicating things.
Perhaps the most authentic items include the Bruschetta (12LE), Aglio Olio (20LE), Beef Lasagne (45LE) and the Mushroom and Spinach Gorgonzola (35LE). We placed our order, making a few alterations to the dishes, and our waiter kindly obliged to promise our food's arrival in a few minutes.
Fortunately, the food did arrive a few minutes later, taking a tiny bit longer than expected, but it did, however, arrive looking sizzling and fresh. The Pesto (penne) Pasta (40LE) came in an ample amount and the distinctive garlic taste in the sauce would have been quite delightful had the dish not lacked more toasted pine nuts; subsequently, it left the garlic to dominate the sauce. The Pollo Al Forno (73LE), however, was lip-smackingingly good; the chicken breast was grilled to perfection and the side of vegetables that came with it were well-seasoned and surprisingly bursting with flavour.
All in all, Pastamania proved to be quite a charming, if basic, eatery that would amply satisfy a mild craving for some Italian cuisine. Sure, they don't delve much into more complicated Italian dishes, but the efficient service and tasty dishes they do offer definitely make up for that.