Valentine's Day in Cairo 2014: Gift Ideas For Him & For Her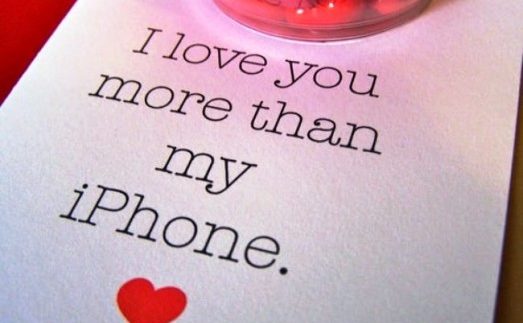 With the intense pressure of Valentine's Day on the horizon, the stress of pleasing a partner or crush can often cloud one's judgement. With so many shops in Cairo, it's often difficult to know where to start. But just as a warning, never buy kitchen-wear for ladies, or bath salts for men; they bring a whole new meaning to the phrase: 'you shouldn't have'.
So let's start with gifts for the ladies; everyone knows Valentine's Day is mostly about the fairer gender and presents – lots of them. If you're one of those men that claim it's just a consumerist ploy, you're likely to be sleeping on the sofa for the rest of the month.
Flowers and chocolates are always a safe bet, even if she claims to be on that ever-lasting diet. Patchi rarely disappoint, and newcomer, House of Cocoa, offer luxury international chocolate brands – here, you can wow her with your originality. Outside In provide beautiful faux flower arrangements that, unlike real flowers, will help you prove your 'undying' love.
With smell being such a primal avenue for attraction, The Body Shop or Bath & Body Works offer up some delicious smelling products that'll have you both swooning. Le Nez Fragrance Bar bring top-of-the-line French scents to the First Mall, whereas the more organically-inclined ladies may enjoy some all-natural smellies from Nefertari.
Victoria's Secret is a girly haven, offering up a range of products from perfumes to bags and little accessories. Fortune is a designer outlet of sorts, encompassing a large number of designer names under one roof. Of course, if you're really desperate for brownie points, anything from Michael Kors will impress endlessy.
If you're not going to pamper your lady yourself, why not send her to someone that will? Bliss Spa or Beauty Salon Josy offer a full range of relaxing spa and beauty treatments.
For both men and women, 50A Concept Store offers a quality range of exclusive gifts that you won't find elsewhere; rumour has it they're running special Valentines day promotional prices too. You're likely to find something useful at IKEA, or some cute home accessories at House & Garden. The Tie Shop stocks both ties and scarves; you can pick out your own gift whilst shopping for your other halves!
Ladies love an excuse to spoil their men too; this is the day when they can buy gifts for their loved ones without being accused of wanting something in return – well, almost. Secretly, men love it when their woman dresses them – it makes them feel sexy. Jack & Jones and Pull & Bear will provide you with the latest trends at reasonable, high-street prices. Alternatively, for those more indie-kids, try Zafir in Zamalek for some original clothing.
Men love cool gadgets, so head over to The Crib or Invotis for some unique home and office accessories. Most men love a good coffee and shiny toys; combine the two with a trendy Nespresso coffee maker for, uh, 'him'.
On a different note, Kryptonite is an Aladdin's cave of comic books and limited edition collectables, while, should you buy a console or a computer game from Virgin Megastores, not only will you win girlfriend of the year, but you'll score yourself a bit of peace and quiet – it's win-win.
Of course, you could give him the man-time he's been craving in the form of a membership to Balance Gym; this man cave will have him work off all those chocolates he bought for you.
If you're still stuck, vouchers always go down well. Traffic is no longer an excuse not to go out; online shop, The Giftery, offer a wide range of browse-able gifts, delivered straight to your door.
All in all, though, it's the thought that counts – just don't turn up empty handed. Have a very happy Valentine's Day!